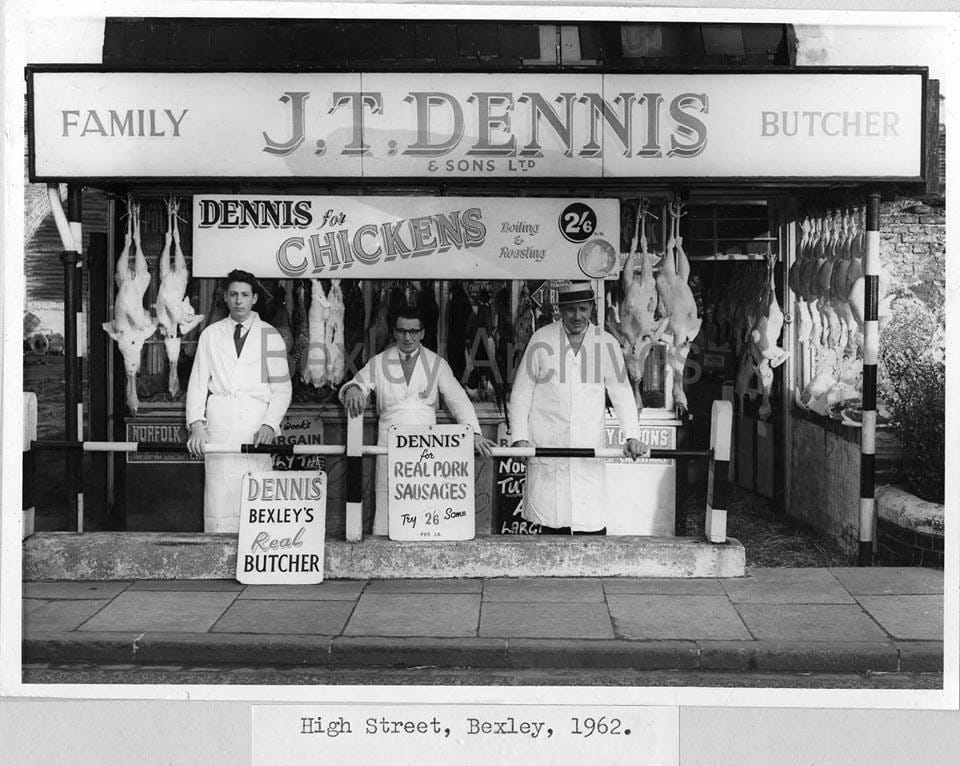 Past & Present
In recent years Dennis of Bexley has relocated to new premises, and is now being run by daughters Wendy and Sarah, who have also introduced a flourishing buffet catering service.
As we are a family run business we are able to offer our customers, a personal shopping experience. Over the years we have managed to source the finest suppliers through extensive research and have managed to form firm relationships, ensuring you receive the highest quality.
Our skilled team of butchers and chefs are always on hand to offer advice and assist. All our products are homemade by our accomplished in house chef. Guaranteeing you delicious home cooked dishes.
Our Products

>